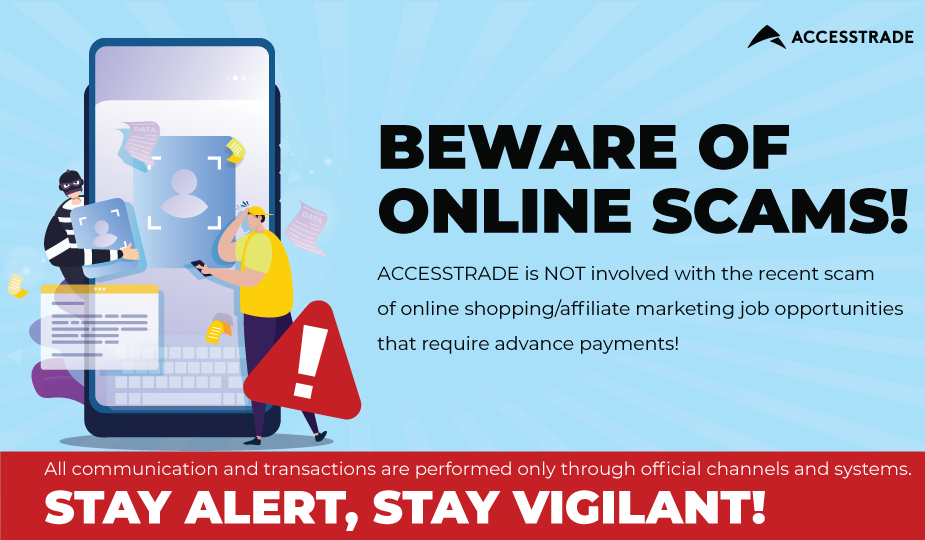 SCAM ALERT! ACCESSTRADE Malaysia Is Not Involved In Shopee/Lazada Online Affiliate Marketing Scams
It has come to our attention that online scammers have started using ACCESSTRADE Malaysia for Shopee/Lazada online affiliate marketing scams. We have been contacted by a victim of unscrupulous scammers after losing RM24,000.
Hence, we would like to reiterate that ACCESSTRADE MALAYSIA IS NOT INVOLVED IN ANY SCAMS and we advise you to be wary of anyone approaching you with a similar name like ours or via any means apart from our official platforms.
Here's how you can differentiate us from the scammers:
We NEVER ask for advance payments for registration as a publisher or advertiser.
All our communications are done via our official channels and systems as below:
How The Shopee/Lazada Online Affiliate Marketing Scams Work?
The scammers are cunning in their approach to make you fall for their schemes. Here's how they have been operating to scam unsuspecting people in need of side income during these tough times.
Check out how a Tik Tok-er got scammed, as he shared his bad experience in Part 1, Part 2, and Part 3 videos. 
The scammers claim to help e-commerce platform sellers gain better ratings. First, they will add you to a group chat comprising plenty of other members. To gain your trust, some of the members who are part of the scam will be uploading transaction slips or keep updating the group that they have received their payments on a regular basis.
To further gain your trust, they will then assign you a task. They will send a product link and ask you to add the product to your online shopping cart but not to pay for it. Instead, the scam team will ask you to send a screenshot of the cart page and transfer the exact price amount of the product to a personal bank account provided by them. Then, the scam team will transfer the price amount of the product, plus 8-10% commission back to you. They will run this a few times with increasing transaction amounts each time to prove that they can be trusted.
Next, they will offer you a chance of becoming a VIP to earn more commission (~15%). At this stage, the product prices will also be higher and when you transfer your money, they will inform you that the system is stuck or the account is frozen.
What's worse, you will be asked to transfer more money to unfreeze the system and get your capital back. Once done, the scam team will block you on Whatsapp and other platforms. This is when you will realise that you have been scammed and unfortunately, you might not be able to get your hard-earned money back.
Here's a part of our conversation from a victim who got scammed and approached one of our staff via Instagram for further assistance.
Avoid Being Scammed With These Tips
Online scammers are becoming smarter day by day and it would be best if you are extra vigilant to avoid being scammed at all costs.
Here are some tips to identify a potential scam and avoid being scammed:
They will ask you for your personal particulars such as your IC number, address, and bank account details.
They will use fear or other emotions to trap you into transferring money or sharing your particulars.
They will ask you to transfer a large amount of money as advance payments to join any schemes.
They might send you emails or SMSes claiming your money has been deducted from your bank account and they need your bank details for further action.
If any of these happens, always keep in mind to never share your personal information or transfer any money. Contact your bank if you receive any of the scam emails or SMSes regarding your savings.
What Should You Do If You Have Been Scammed?
First things first, do not panic. Here are a few things you can do if you have been scammed:
Contact the scammers and try to get your money back.
Make sure you keep all your transaction and communication records.
Lodge a police report.
You can also file a complaint to Bank Negara Malaysia or MCMC.
Say No To Scams!
During these tough times, it is easy to fall prey to these unscrupulous scammers and lose your hard-earned money. Always do your due diligence before you connect with anyone who makes extraordinary promises about extraordinary returns. 
Versa
Sign Up Versa with Referral Code JZQYJ8D6 and Get RM10 Reward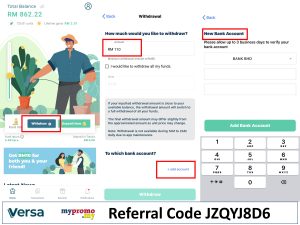 Wahed Invest
Sign Up Wahed with Referral Code liehue1 and Get RM20 Bonus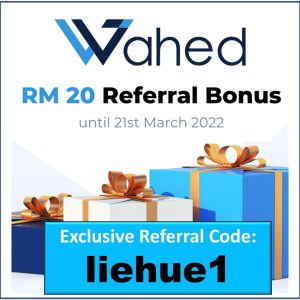 Shopee 5.5 Sale
Claim All Vouchers NowCodes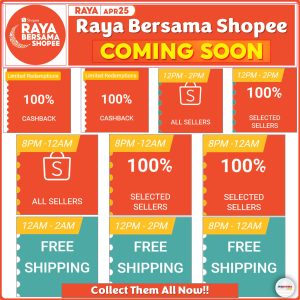 Shopeefood
Claim Promo Codes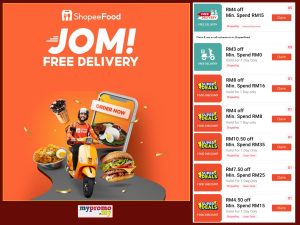 Shopee+ LazadaBank Vouchers
Claim Promo Codes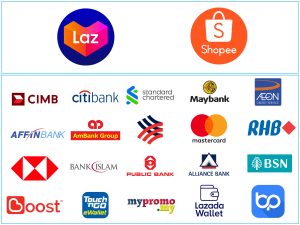 Find the latest exclusive foodpanda vouchers, promo codes, free delivery and best deals from your favourite restaurants in the Philippines. Enjoy ...
Expand
The ZALORA Big Fashion Sale is back for year 2022, and it is bigger than ever! Enjoy up to 80% Off on the best brands. Check out with bank promo codes fro ...
Expand
If you're still on the fence about getting a new iPhone, Switch Malaysia has got a deal you won't want to miss! Get your iPhone 12 or 13 NOW to enjoy ...
Expand
LazMall Super Brand Day x Shiseido 150th Anniversary Exclusive Offer on 22 June 2022!Link: https://invol.co/clbakdi 150th Anniversary Exclusive Offer• ...
Expand
Lazada PH Sulit Sweldo Sale!!! Make sure to get the most of our best offers this June 15-17! Free Shipping Nationwide (no min spend); up to 30% Cashback ...
Expand
Adidas 3 Stripes Sale is Back!! Buy 3 Full Priced Items and get additional 33% Off, Buy 3 Outlet Items and get additional 50% Off! Own your stripes! While ...
Expand
Select preferred store to redeem A FREE can of Somersby 0.0 myNEWS7-eleven 20 June
Expand
Find the latest exclusive foodpanda vouchers, promo codes, free delivery and best deals from your favourite restaurants in the Philippines. Enjoy ...
Expand