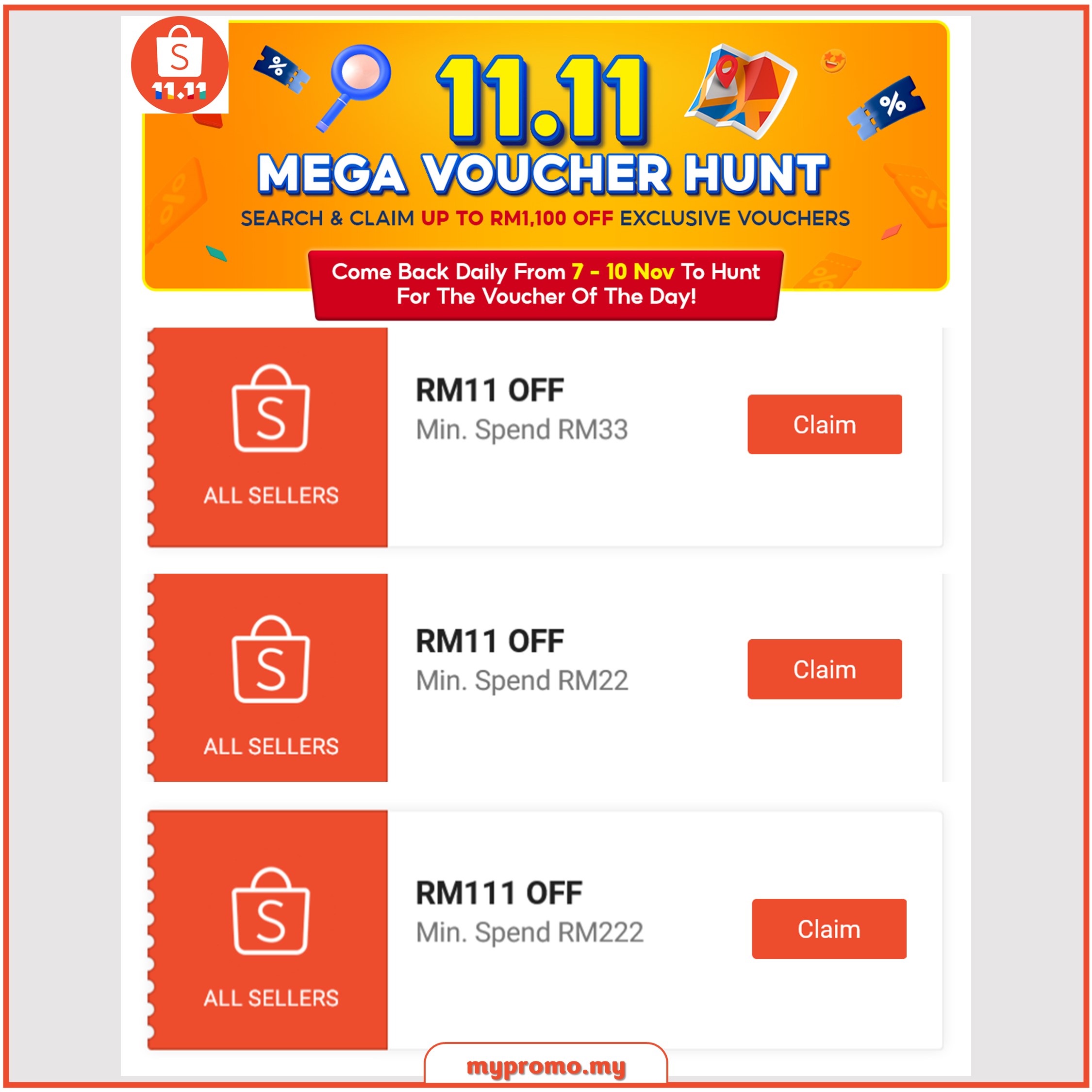 11.11 Mega Voucher Hunt
Search and claim up to RM1100 Exclusive vouchers
Claim: https://shope.ee/7zlqGuFtEx
Value: RM11 off Min. Spend RM33
For All Sellers
Valid on 11.11
Claim: https://shope.ee/2VQtiv2rpP
Value: RM11 off Min. Spend RM22
For All Sellers
Valid on 11.11
Claim: https://shope.ee/LMP8xayLh
Value: RM111 off Min. Spend RM222
For All Sellers
Valid on 11.11
11.11 Big Sale 2023 – Shop At Shopee Malaysia For Free Shipping Vouchers, Shocking Prices, Promos, And More!
It's time for big sale and shocking prices, thanks to Shopee Malaysia's 11.11 Sale 2023! Enjoy exciting 11.11 Shopee promos like daily Free Shipping vouchers with no minimum spend, irresistible 95% Off Daily discounts, and daily brands spotlight. You can also participate in Shopee Live to stand a chance to Win Up To RM1 Million, making this one of our biggest 11.11 Singles' Day sale events yet! Featuring deals from brands like Levi's, Acer, Sasa, and more, you'd need to be crazy to miss out on this.
With the 11.11 Big Sale, buying things like cookware from Dessini or the latest Lego sets from Lego on Shopee Malaysia is made even sweeter with our amazing 11.11 sale offers, so don't miss out! It's inching toward the end of the year, so it's time to treat yourself.
The Origins Of The 11.11 Singles' Day Sale
11.11 didn't start as a shopping day; it started as a day to celebrate singlehood. Known as Singles' Day, the meaning behind 11.11 can be traced back to a group of male students at Nanjing University in 1993, which later was caught on by the general public as well. The reason why they chose the 11th of November was that 11.11 represents four singles.
Now, the meaning of 11.11 is more than just a day to celebrate singlehood. In fact, 11.11 became a mega sale day when e-commerce companies in China decided to turn it into a highlight campaign day known as the 11.11 Singles' Day. The celebration then extended to Southeast Asia, and it has become the shopping spree extravaganza we know today. Every year, millions of items are sold and delivered on 11.11 Singles' Day all around Asia.
Find The Best 11.11 Sale Deals On Shopee Malaysia Across Various Product Categories
Like our previous sales, including the latest 9.9 sale and 10.10 sale, we have 11.11 sale brand offers that you just can't resist. If you are looking to get the latest home cleaning tools and solutions, then keep a lookout for special 11.11 promos from the likes of Dibea, Dreame, and Corvan among others. All kinds of home appliances will have fantastic discounts during our 11.11 sale too!
Don't worry, we have deals for all the fashionistas out there too. Need to upgrade your men's shoe or women's shoe game? Skechers and Larrie Shoes are waiting to give you some of the best 11.11 sale deals and promos. Don't forget to keep up with the latest trends and shop for these Y2K fashion essentials!
For ladies, the 11.11 sale will be a huge one to look forward to. Beloved skincare and makeup brands that include the likes of Beauty Of Joseon, Kiehls, and Skintific will be offering their products at unbelievable prices. So, it's a great time to stock up your vanity!
This is just the tip of the iceberg of the deals you'll find! Whatever you're looking for, be sure to check for slashed prices during the sale.
The Best 11.11 Sale 2023 Deals & Promos Await Only On Shopee Malaysia
Besides the coins cashback and no minimum spend free shipping vouchers, you can rest assured that you will receive your item in the expected manner with our Shopee Guarantee. If you don't receive your item or aren't satisfied with it, you can get a refund, so your purchase is protected!
So what are you waiting for? Shop from big brands like Adidas and Loreal during the 11.11 sale on Shopee Malaysia! Start shopping right here and satisfy your inner shopaholic with our fantastic discounts and deals.
Versa
Sign Up Versa with Referral Code JZQYJ8D6 and Get RM10 Reward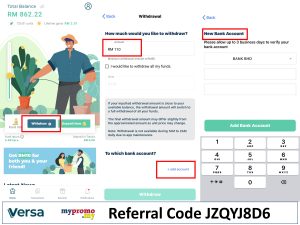 Wahed Invest
Sign Up Wahed with Referral Code liehue1 and Get RM20 Bonus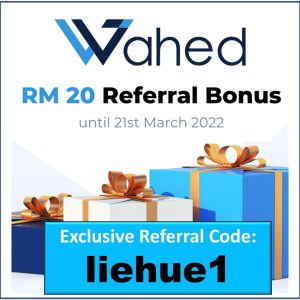 Shopee 5.5 Sale
Claim All Vouchers NowCodes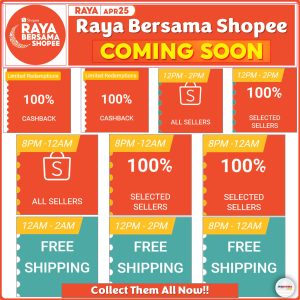 Shopeefood
Claim Promo Codes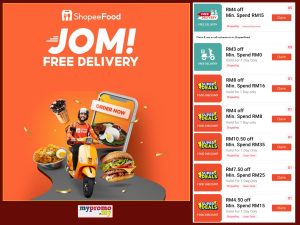 Shopee+ LazadaBank Vouchers
Claim Promo Codes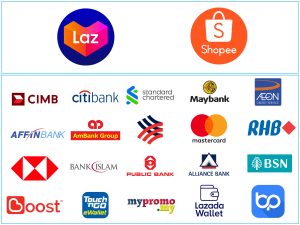 李荣浩《纵横四海》世界巡回演唱会(门票,2024年1月27日晚上8点在Axiata Arena Bukit Jalil,门票及定价供大家参考!门票将通过以下方式快速发售 my.bookmyshow.com/ ...
Expand
foodpanda 2023 年 12 月。查找马来西亚您最喜欢的餐厅的最新独家 foodpanda 优惠券、促销代码、免费送货和超值优惠! foodpanda 的最新优惠券和优惠 – 就在这里!在结帐时使用此 foodpanda 优惠券可在您的食品订单上节省大量费用。 2023 年 12 月 ...
Expand
使用 CIMB Visa 卡预订酒店可享受高达 14% 的折扣。优惠有效期为即日起至2025年12月31日。 Agoda 是领先的在线旅游预订平台,在全球 200 多个国家和地区拥有超过 200 万家酒店。 Agoda ...
Expand
15 Shopee Mall Day - Free Shipping With No Minimum Spend On 100% Authentic Products On Shopee Malaysia! Shopee Mall Day 📍 ...
Expand
Lazada 11.11 Sale is the biggest shopping festival of the year in Malaysia. Enjoy great discounts with Lazada Bonus, Free Shipping, store and bank ...
Expand
Lazada 11.11 x MasterCard. Collect & Use From 11 to 13 NovemberDetails: https://mypromo.my/laz/mastercard Mastercard🌟 RM50 off min spend ...
Expand
11.11 Mega Voucher HuntSearch and claim up to RM1100 Exclusive vouchers Claim: https://shope.ee/7zlqGuFtExValue: RM11 off Min. Spend RM33For All ...
Expand
Welcome to Nike Member Days . Buy any 2 or more items* and get extra 30% off sale items with the promo code MEMBER30, from now until 22 October 2023 for ...
Expand