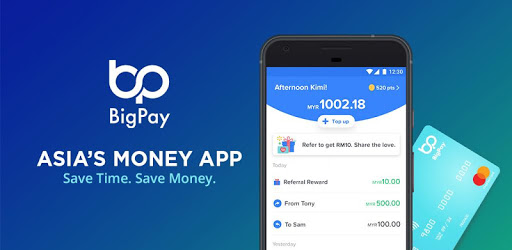 Info Sharing: BigPay, MasterCard Kompani AirAsia
Siapa nak jimatkan duit semasa beli tiket penerbangan AirAsia, boleh
beli pakai kad BigPay ni. Selama ni kita rugi kalau beli pakai kad
debit/kredit dari bank. Tiket AirAsia dah murah, tapi last sekali kena caj RM16 sampai
RM144 kat processing fee, kan?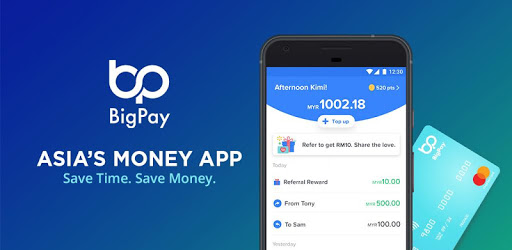 Pakai kad ni, AirAsia TAK CAJ PROCESSING FEE. Cuma bayar harga tiket.
Paling best, duit kita kat dalam tu boleh buat shopping Lazada, Shoppe, isi minyak kereta, beli barang kat Tesco, Giant dan termasuk semua kedai yang ada logo MasterCard. Yang best, bila guna BigPay, kita boleh dapat Big Point. Top up je dapat point, beli barang/tiket dapat point lagi, sape nak bagi mcm tu?
Untuk Big Point AirAsia:
1. Every reload of RM 50= 1 Big Point
2. Every transaction of RM 20= 1 Big Point
3. Shopping overseas setiap RM 1 dapat 2 Big Point
Banyak points = tiket murah
Sekarang lagi best, kalau sape daftar, BigPay bagi free RM10 dengan syarat kena masuk promo code: B7EQSVZHJ7
Penting untuk travelers, Exchange rate di luar negara bergantung rate semasa, so sangat berbaloi untuk shopping!
Pengeluaran di ATM luar negara caj RM10 sahaja! Jimat kan? dan tidak perlu call bank untuk activate pengeluaran antarabangsa
MACAMANA NAK DAPAT KAD NI? Mudah je, tak sampai 5 minit pun:
STEP 1
Mula-mula install apps *BIGPAY* kat dalam Play Store atau App Store
Download the BigPay app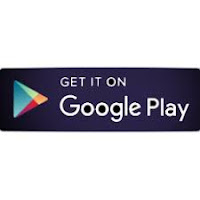 STEP 2
Lepas tu apply kad BigPay ni guna smartphone kita je.
1. Intro: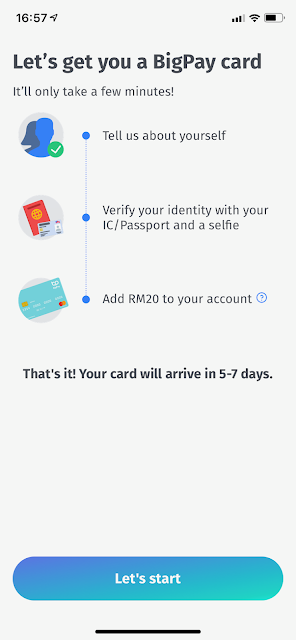 2. Isi borang: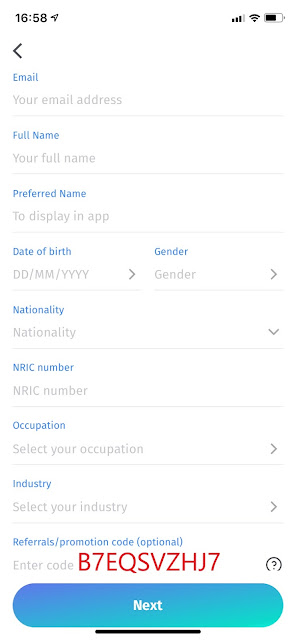 3: Masukkan kod ni B7EQSVZHJ7 untuk claim *RM10 PERCUMA* dari Air Asia. Ini insentif guna kod. Tak guna kod tak dapat….. huhu.
4: MuatNaik kad pengenalan.
5: Tunggu BigPay check dan approve.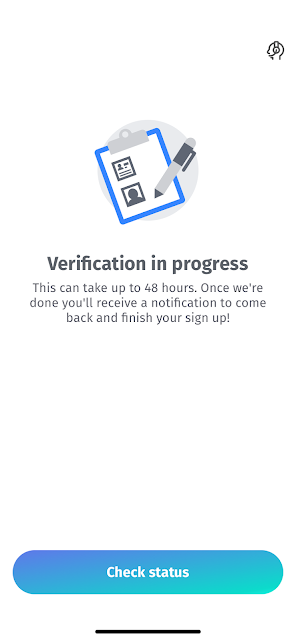 STEP 3
Dah selesai semua, top up RM20 untuk aktifkan kad. RM20 ni bukan yuran, boleh guna lepas dapat kad nanti. Top up ni boleh guna kad kredit /debit ATM or online banking. Dah settle.
*Once activate, dalam account ada RM10(referral code)+RM20 =RM30
STEP 4
Kad tu dia akan pos ke alamat kita, dalam 5 hari bekerja dah sampai, tak payah bayar apa-apa utk pos. Tunggu je kad sampai kat rumah sambil goyang kaki.
Step 5
Aktifkan kad BigPay anda!!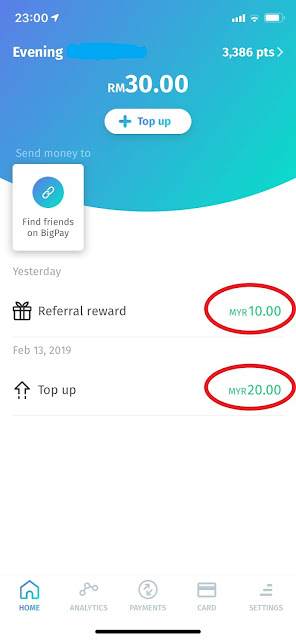 Tak perlu pergi bank, atau pergi mana-mana kaunter untuk nak buat kad ni. Mudah sangat. Pasti tak menyesal.

For New Grab Account:
Follow these steps :
Step 1 : Sign Up Grab with this LINK > https://r.grab.com/grabsignupnow
Step 2 : Get Discounted Ride – Up to MYR 3!
Step 3 : Enjoy your Grab ride 🙂
Promo Code: GRABNEW – RM6 x 2 Grab Rides
Details Here : http://bit.ly/PromoGrabNew
BigPay, Percuma RM10 : http://bit.ly/BigPayNow
Useful Links
1. Sign Up with BigPay MasterCard and Get RM10 : http://bit.ly/SignUpBigPay
2. SignUp with HappyFresh, Get RM25 : http://bit.ly/HappyFreshSignUp
3. BigPay, Dalam Bahasa : http://bit.ly/BigPayNow
4. Sign Up with HonestBee; Get RM15 > http://bit.ly/2Roa04X
5. Sign Up with Boost; Get up to RM5 > http://bit.ly/RegBoostApp
6. Register EzCab Get RM5 Discount. > http://bit.ly/GetEzCab
7. Use promo codes when you are Thailand : http://bit.ly/GrabTH2019
————————————————-
Like the www.promocodes.my? Please Click and Share
Versa
Sign Up Versa with Referral Code JZQYJ8D6 and Get RM10 Reward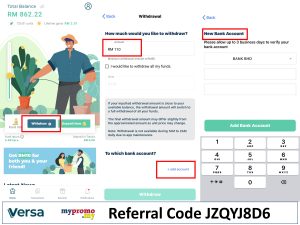 Wahed Invest
Sign Up Wahed with Referral Code liehue1 and Get RM20 Bonus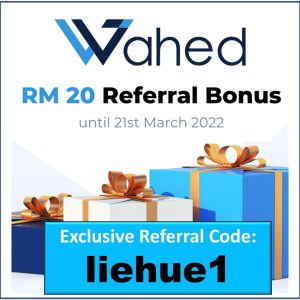 Shopee 5.5 Sale
Claim All Vouchers NowCodes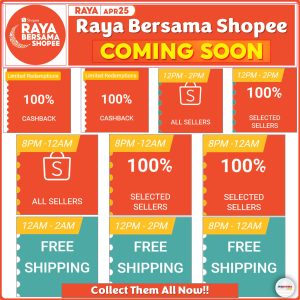 Shopeefood
Claim Promo Codes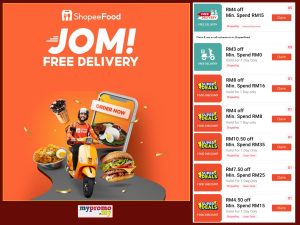 Shopee+ LazadaBank Vouchers
Claim Promo Codes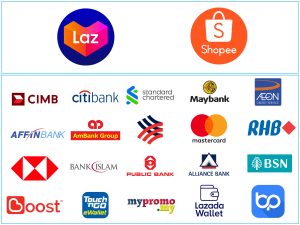 Surprise Box Deals is Coming Back on 11.11. Pay as low as RM11, and get items worth as high as RM600! The #BiggestOneDaySale is coming right up this 11th ...
Expand
Lotus's Shop Online Pay Day 2022 Shop Now: https://mypromo.my/shop/lotuss Enjoy RM10 Off Min Spend of RM150 For Home Delivery Use Code #OCTPAYHDFor ...
Expand
The Best time to apply for HSBC Credit Card is TODAY!This coming 11.11 Sale you can enjoy up to RM350 worth vouchers! Enjoy high value vouchers during ...
Expand
LazMall Grand Launch x Big Bad Wolf BooksLink: https://mypromo.my/laz/bigbadwolf Special Deals Today's Special• 10% Off storewide voucher• Free ...
Expand
Lazada's 11.11 Sale Offers Big Savings! Now Is the Best Time to Shop For their 11.11 Biggest One-Day Sale! Save Money on Your Most Desired Items! Save Up ...
Expand
Find the latest exclusive foodpanda vouchers, promo codes, free delivery and best deals from your favourite restaurants in the Philippines. Enjoy ...
Expand
LazMall Super Brand Day x Nestle Coffee. Enjoy super discounts with exclusive voucher up to 20% Off + Exclusive Gifts.👉 https://mypromo.my/lazada/sbd ...
Expand
Malaysia Day's Food & Beverages Promos. Add some extra excitement to your Malaysia Day celebrations! Check out our food and beverage promotion . ...
Expand