Grab for GTF 2017 Promo Code: GRABGTF017
Promo Value: New & existing users enjoy RM15 off x 4 GrabCar rides, limited to first 1,000 redemption only.
Promo Usage: Applicable for Grab new & existing users
only, valid with credit/debit card only, valid to/from KLCC Convention
Center only.
Promo Code: GRABGTF017
Here's How to Enjoy Discounted GrabCar ride
Step 1:
Download the Grab app from the Apple App Store and/or Google Play Store.
Step 2:
Select GrabCar icon and tap Next.
Step 3:
Book a GrabCar ride to your preferred drop off point with your desired promo code.
Step 4:
Have a safe journey with Grab!
Promotion Conditions:
This promotion is only valid for GrabCar pick up/drop off from/at GrabCar Klang Valley coverage area within Malaysia.
If the fare is less than the promo amount, there will be no
reimbursement of the fare difference. If the fare is more than promo
amount, the additional fare amount will be charged to the Grab user.
A cancelled booking (either by passenger or driver) nullifies the promo entry.
The promotion discount is only successfully redeemed once a relevant
in-app and/or SMS message is received (after successfully being
allocated a car by the system).
All bookings must be made via the Grab (MyTeksi) App.
Not valid with other promotions.
Not valid for airport trips.
Promotion will not be applicable for recycled mobile numbers that
were previously registered with MyTeksi. Please contact us at
1300-805-858 if you suspect that this may be the case.
Terms & Conditions:
The promo is organised by GrabCar Sdn Bhd ("the Organiser") and is
open to all Malaysian citizens, permanent residents residing in Malaysia
and foreigners who are travelling or working in Malaysia. The following
persons are not eligible to participate in the Campaign:
All employees (both permanent and fixed term contract) of the Organiser and their immediate family members.
By taking part in this campaign, you have indicated that you have
read, understood and agreed to be bound by these terms and conditions.
You also acknowledge and agree to be legally bound by the terms and
conditions below and decisions of the Organiser without limitation or
qualification. You further agree that all decisions of the Organiser
shall be final and conclusive.
Campaign Duration:
The Campaign will run from 22 – 23 March 2017. The Organiser reserves
the sole and absolute right to alter or end the Campaign at any time
prior to the expiry of the Campaign Period without giving any prior
notice and no compensation in cash or in kind shall be given.
How To Enter:
Participants can enter the Campaign by downloading the Grab (MyTeksi)
mobile application (iOS, Android and/or BlackBerry (Z10 or Q10 and
above). Participants are required to include their name, mobile phone
number and email address for further communication and verification
purposes. Just go to 'Profile' to register and activate your Grab
account.
The Organiser reserves the sole and absolute right to disqualify any
participant or reject qualifying participants deemed ineligible (be it
under these Terms & Conditions or has engaged in a conduct that the
Organiser considers inappropriate or unacceptable).
General Terms & Limitation of Liability:
Grab reserves the sole and absolute right to withdraw, amend and/or
alter any part of the whole terms and conditions in relation to this
Campaign at any time without giving any prior notice to the Customers
and the Customers agree to be bound by those changes.
Grab's decisions in any matter in relations to the Campaign shall be final and conclusive.
Grab shall not be liable for any claims by the Customers or
third-party claims or loses of any nature, including but not limited to,
loss of profits, punitive, indirect, special, incidental, or
consequential damages or for other damages and any related claims of any
nature, including direct, indirect, third-part, consequential or other
damages resulting from or in connection with this Campaign.
Versa
Sign Up Versa with Referral Code JZQYJ8D6 and Get RM10 Reward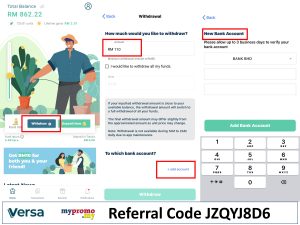 Wahed Invest
Sign Up Wahed with Referral Code liehue1 and Get RM20 Bonus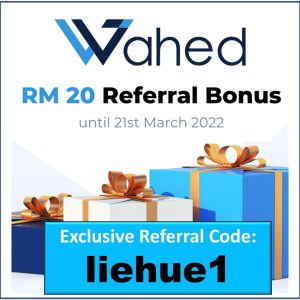 Shopee 5.5 Sale
Claim All Vouchers NowCodes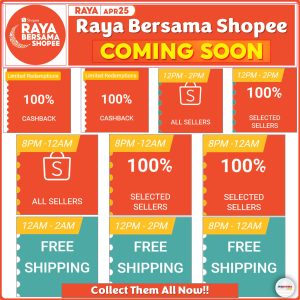 Shopeefood
Claim Promo Codes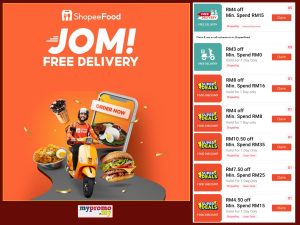 Shopee+ LazadaBank Vouchers
Claim Promo Codes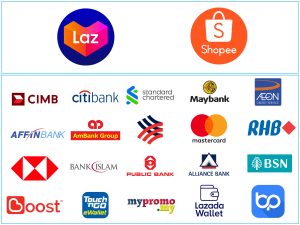 Find the latest exclusive foodpanda vouchers, promo codes, free delivery and best deals from your favourite restaurants in the Philippines. Enjoy ...
Expand
LazMall Super Brand Day x Nestle Coffee. Enjoy super discounts with exclusive voucher up to 20% Off + Exclusive Gifts.👉 https://mypromo.my/lazada/sbd ...
Expand
Malaysia Day's Food & Beverages Promos. Add some extra excitement to your Malaysia Day celebrations! Check out our food and beverage promotion . ...
Expand
Shop the best brands in Lazada this 9.9 Brands & Beyond Sale! Enjoy RM5 off min spend RM50 with our exclusive voucher! Upon checkout, key in the ...
Expand
Shopee每日将送出10% Rebate NOW优惠券,只需使用这优惠券购买10% Rebate Now 卖家的商品,就能获得高达 RM120 的折扣! 想更多的折扣? 往这看就对了! Shopee 只需按照这三个步骤 ! 前往 ...
Expand
Shop Lazada Now LazMall Super Brand Day x Abbott is happening on 26th August 2022! Enjoy super discounts with exclusive free gifts!👉 ...
Expand
Shop on Lazada Now Huawei x LazMall Brand SpotlightUp to 50% Off + FreebiesMain Page 👉 https://mypromo.my/lazada/huawei Special Deals on LazMall - ...
Expand
Shop Shopee P&G x Shopee Sale 22 August 12-2am Only👉 https://shope.ee/8zSz4bCoMq Up to 40% off! Hourly deals on Downy, Dynamo, Head & ...
Expand